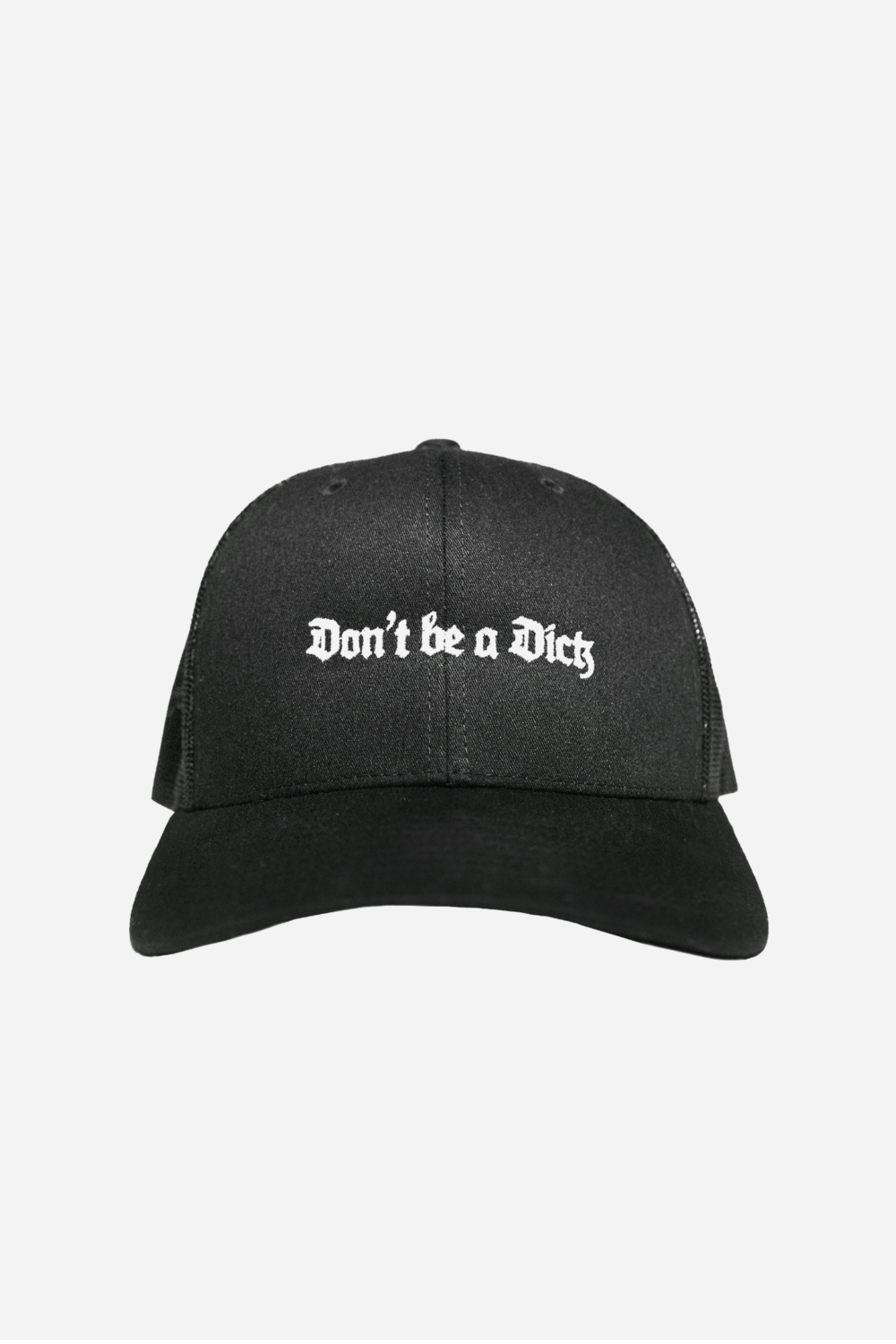 Don't be a Dick Trucker Hat
SKU LALA-000-26
Product Details
our country is currently in a f*cked up place. divided, and filled with growing hatred. the love for fellow human beings has been lost and it seems like most people are becoming dicks.
our response: Don't be a Dick.
we're in the business of kindness—not coffee, which is why our x-line collection are purposefully bold. we want people to pay attention and join us in normalizing kindness.
100% polyester front. 100% nylon mesh back. the traditional look. 6-panel cap. embroidery stitching.
limited in stock.
Save this product for later
​​