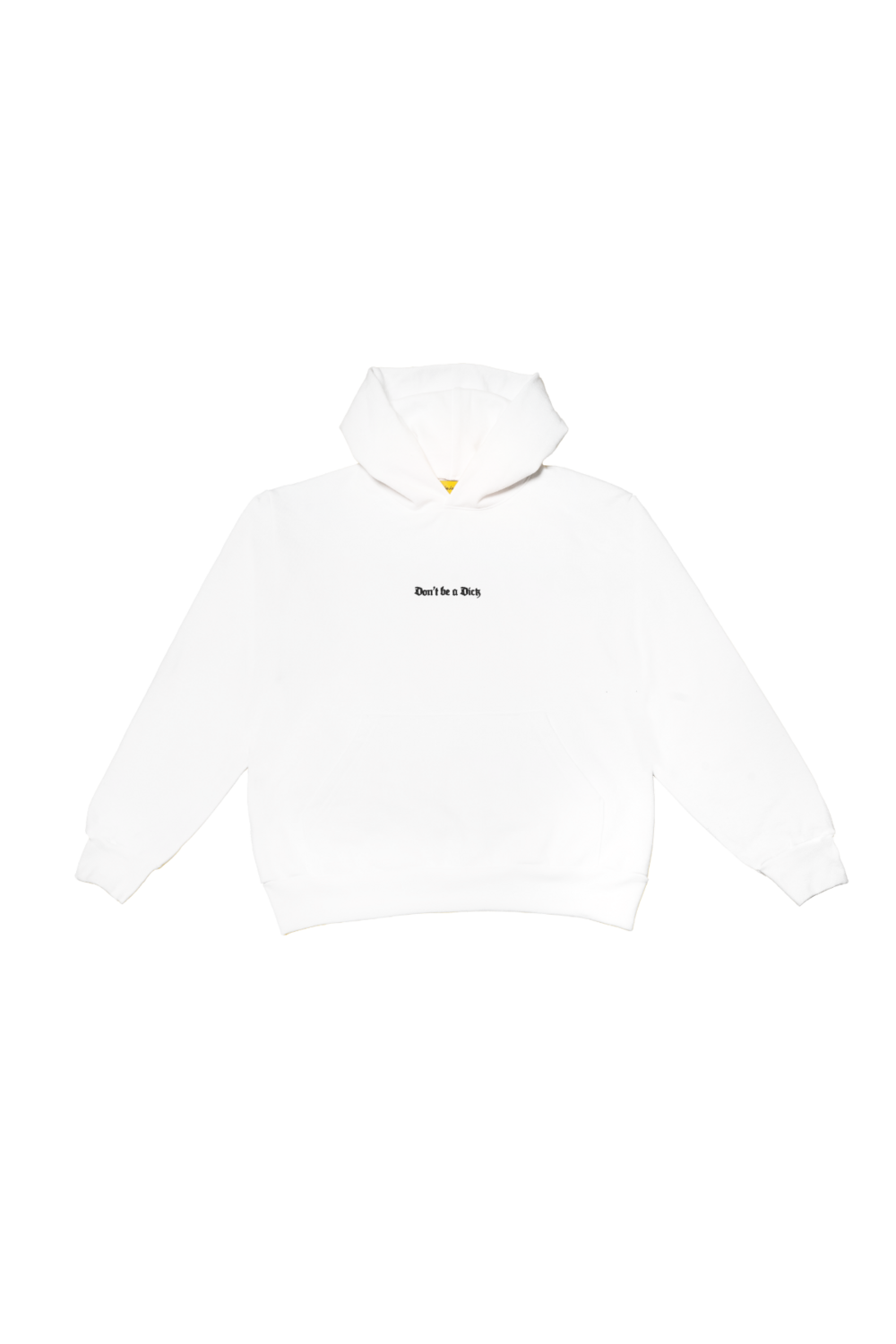 Don't be a Dick Hoodie
SKU LALA-000-31
Product Details
our country is currently in a f*cked up place. divided, and filled with growing hatred. the love for fellow human beings has been lost and it seems like most people are becoming dicks.
our response: Don't be a Dick
we're in the business of kindness—not coffee, which is why our X-LINE collection are purposefully bold. we want people to pay attention and join us in normalizing kindness
Models: Amelia (M) & Malachi (L)
Color: White
embroidery logo text. 100% cotton. ultimate comfort. high quality heavyweight fabric. oversize.

Save this product for later
​​